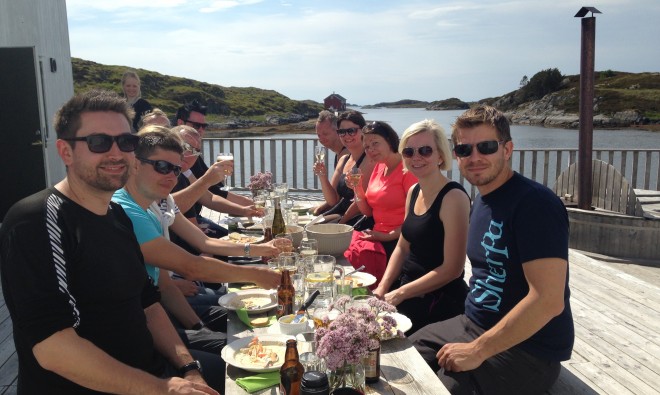 In our charming hotel next to the sea, with peaceful surroundings, nature based activities and local food, we can make your conference group thrive. Our hotel is perfect for smaller conference groups up to 18 persons.
A typical lunch to lunch conference will include meeting room suited for your group, wireless internet, coffee, tea and snack for the meeting, delicious lunch and dinner, comfortable rooms and a Norwegian breakfast.
We can offer different activities like wood heated hot tub, deep sea fishing, outdoor lunch with open fire, kayaking with local guide, and more.
Give us a request and we will help you put together a program tailor-made for your group.