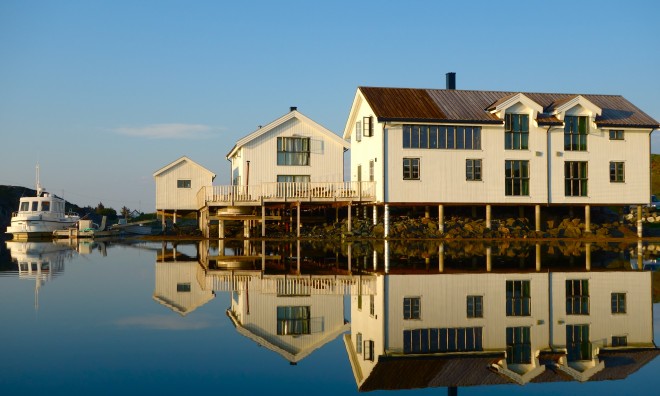 Smøla Havstuer is a small hotel on Smøla with nine rooms. The sea and nature are our closest neighbours. We offer comfortable accommodation in peaceful surroundings.
The hotel was built in 2008, and has high standard rooms and bathrooms. The parking lot is right next to the hotel.
Our large dining room suits up to 25 persons – Perfect for business meetings or social gatherings. All rooms have access to wireless networks.
At Smøla Havstuer you can fill your days with activities or just relax. You can go fishing, observe birds and animals, experience the windmill park by bike, or visit exhibitions and museum. If you want to paddle in the archipelago, we have 4 sea kayaks available. There are also a local kayak center offering guided trips. And how about finishing off the day in our wood-fired hot tub?
We can take you on deep sea fishing in a big boat with experienced skipper. Your skipper will know about secret fishing spots, guaranteed to give you catch. You can bring your fish home, or how about self-caught cod for dinner at the hotel?
Our kitchen focus on local sea food, and we use a lot of our self caught fish and other culinary delights from the sea. Crabs are good to catch all year round, and lobster in the autumn season.